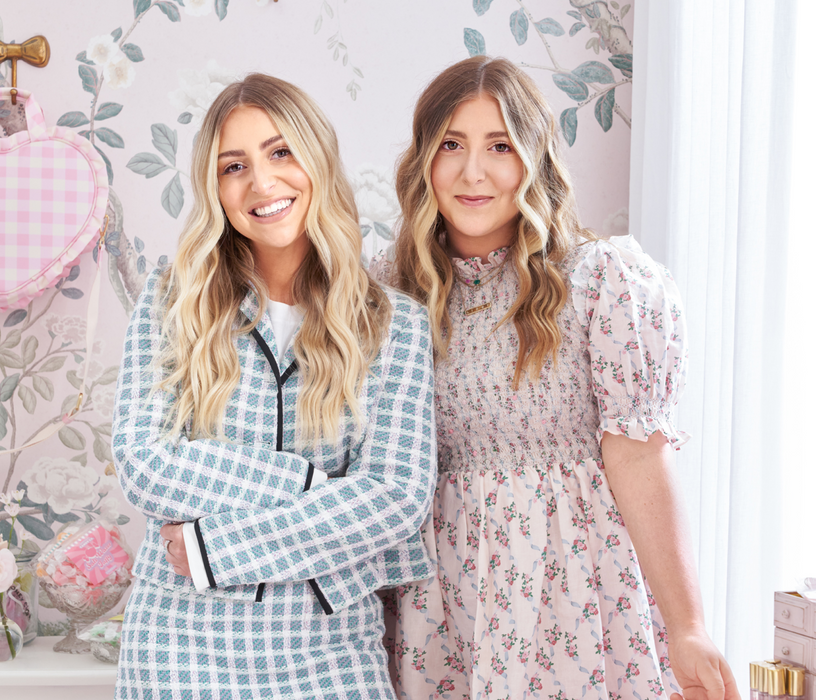 Meet the Founders —Kendall & Libby
Founded by sisters, Stoney Clover Lane reimagines organization through a line of travel accessories designed to spark self-expression. As frequent fliers that love to keep things lighthearted and labeled, Kendall and Libby expanded the brand to include vibrant lifestyle and travel accessories to help customers stay organized on the go.
Kendall's & Libby's Picks
Recent Press
"39 Cute Weekender Travel Bags to Bring on Your Next Getaway ASAP"
"The 12 Best Disney-themed Luggage Pieces of 2023"
"Stoney Clover Lane Co-Founders – Forbes 30 Under 30"
"What Nicky Hilton Can't Live Without"
We take care of the rest
Once you place your order, we gather your bag and pouches, create your custom creations by hand, pack it up with our signature iridescent gift wrap, and ship it directly to your door.